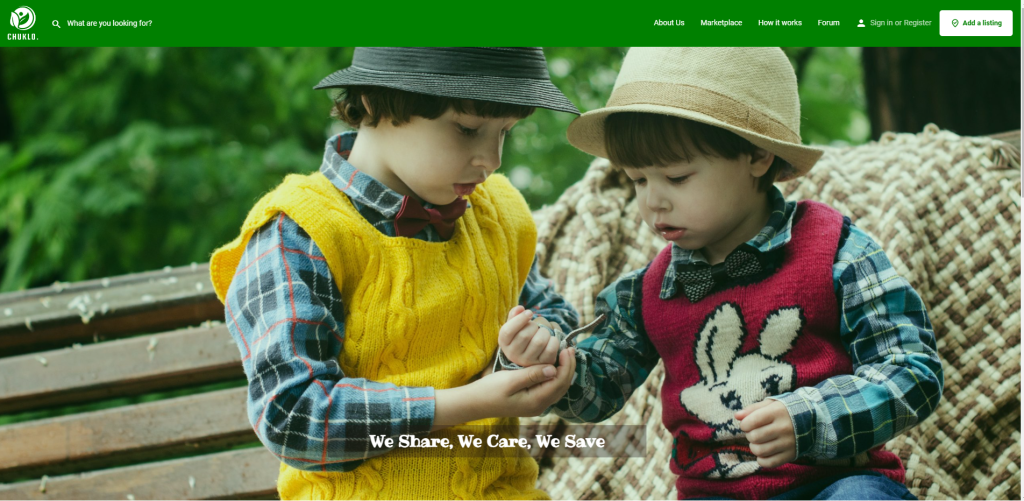 Chuklo is a movement – a platform that connects people who want to share surplus, nearly expiring food or spare goods with those who need them. Specifically we are passionate about reducing food waste and be more sustainable. Every day, we work with the local community  to find new and innovative ways to use leftover or nearly expiring food items.
With Chuklo you will be able to list any unwanted items (food, clothing or other non-food) in your house either for free or at a discounted rate – so conveniently sharing the goods rather than throwing them in the bin (and potentially recovering some cost as well). Those searching for the items will contact you directly for collection.
We believe that reducing food waste and sharing surplus goods like clothing can help make the world a more sustainable place and that everyone should be able to enjoy delicious, nutritious meals, and good clothing regardless of their budget.
Be a part of this movement if your beliefs align to ours!
Contribute by sharing your experience
We are aware that not everyone will have surplus goods to share but they are still passionate about making an impact to the community. So how can you do it without listing the items? Very simple join our discussion forum and post your experiences, it can relate to anything for example sharing your experiences on how your preserve food on a daily basis or how you use surplus items for DIY etc. Your experience matter and by sharing your story, you can offer tips and advice to someone who may be going through a similar situation. This is the essence of community building as well where we all come together and share our thoughts, successes and failures around eradicating waste and be more sustainable. If you have a story to share, please do so in the forum and we are eagerly waiting to learn from your experiences.