Dixy Chicken Website, APP and SEO package
Dixy Chicken is a fast food chain that specializes in halal chicken. The company was founded by two British Pakistanis, who offered halal versions of products found in McDonald's and KFC. It is owned by an English company, SABT2 Limited. Dixy Chicken was founded in 1986, and has 110 outlets within the United Kingdom.
There are four in Syria, and one each in France, Norway, United States, Egypt, India, Brunei, Pakistan, and the United Arab Emirates
Project Name
Dixy Chicken Website, APP and SEO package
Client
Siddikur Rahman - United Kingdom
Project
Website, App and SEO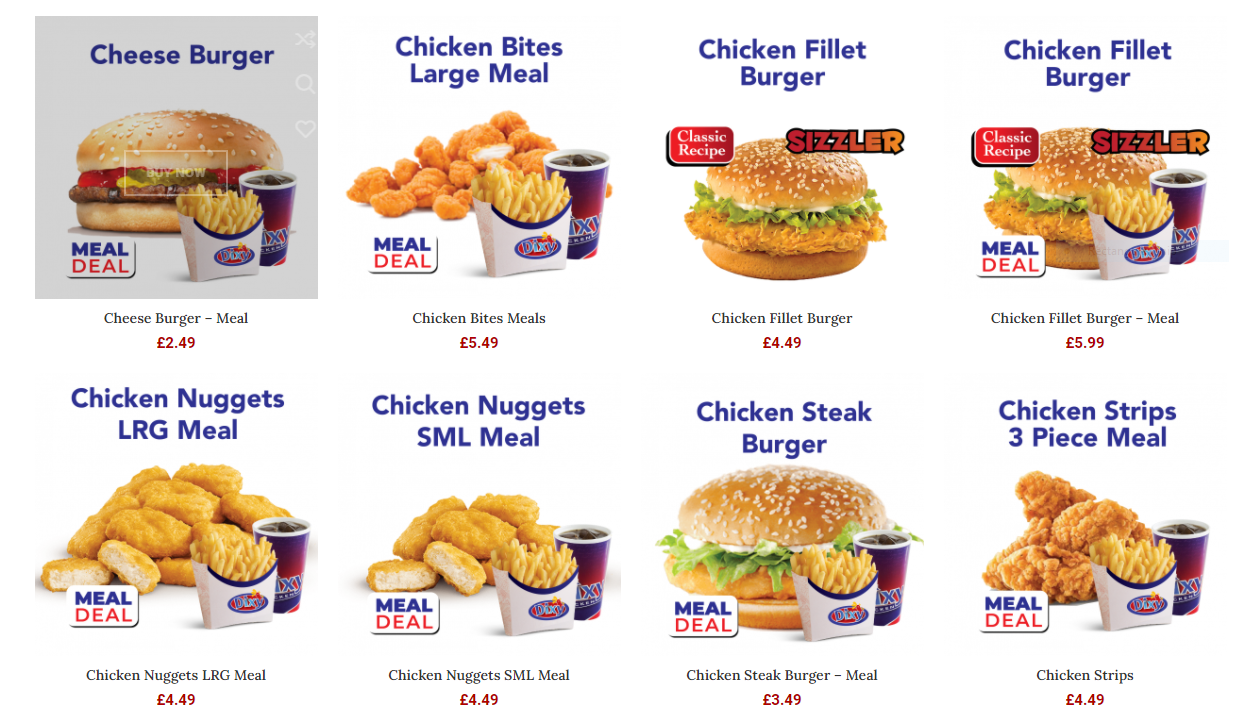 At Dixy, we have something to stimulate every taste bud! We are known for our variety and the healthy options on our menu. As well as serving juicy, tender, crispy coated chicken using our unique blend of spices, our menu also offers grilled chicken, a variety of fresh salads, desserts, and other side dishes.
At head office the company employ expert chefs to create and test its recipes, ensuring that the Dixy menu is the best it can possibly be.
The menu is extensive and all you have got to worry about is what you are going to choose today. Perhaps a Sizzler Salad or something a little different like a breast fillet Burger, or if you're really hungry a classic 3-piece meal would no doubt fit the bill. And talking of the 'bill', Dixy Chicken offers not only some of the best food on the high street, but some of the best value too.
So whatever the choice, no-one goes away disappointed! Please click here to see our latest menu.
From the designers and engineers who are creating the next generation of web and mobile experiences, to anyone putting a website together for the first time. We provide elegant solutions that set new standards for online publishing.